Lightning Bolt Hits A Tree....But Misses Mee!.....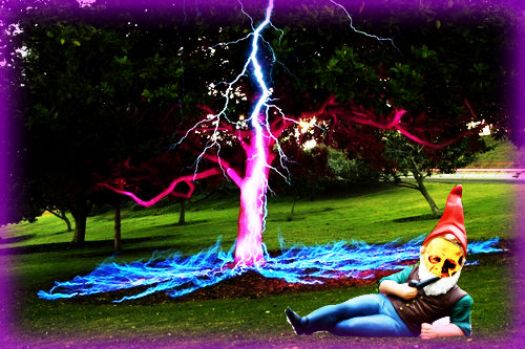 Why are you reporting this puzzle?
Today found me enjoying a peaceful afternoon in the garden.......when, all of a suddenly, unbeknownst to me, a bolt of lightning scored a direct hit on the tree below whose branches I was reclining.......
Of course, I wondered what Mrs.Bugosi was screaming about, though I did think that the temperature had suddenly risen........
This long-exposure photo captures the exciting moment of my near-death experience........