Cave under a glacier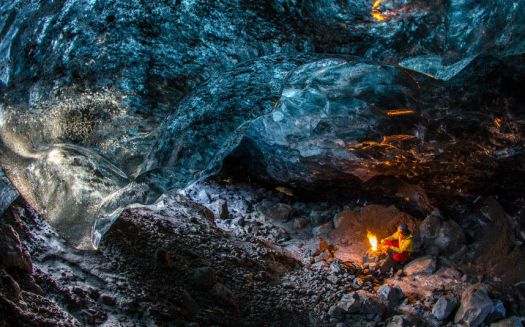 Why are you reporting this puzzle?
Despite its stunning icy interior temperatures inside this cave are actually higher than outside. Photographer Einar Runar Sigurdsson was warmed by the sun's rays, which crept into the cave under the Vatnajokull glacier in Iceland, one of Europe's largest. Einar was able to take pictures of a cascading waterfall and icicles and he even lit a fire while inside.