New Theme Next Week - Color Wheel Week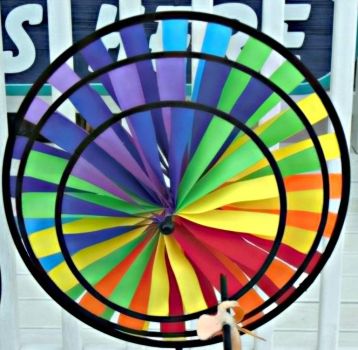 Why are you reporting this puzzle?
For a variation on weeks of a single color (for example - All Things Red) several of us thought a rainbow type week would be fun. Next week each day will feature a different color. Here is the line-up:
Sunday - red
Monday - orange
Tuesday - Yellow
Wednesday - Green
Thursday - Blue
Friday - Black & White
Saturday - Rainbows

Let's have fun with this.