1961 Ford Thunderbird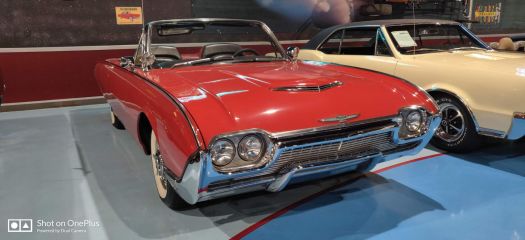 Why are you reporting this puzzle?
This is a 1961 Ford Thunderbird convertible at the Memory Lane Classic Car Museum in Young Harris, GA. This museum is one of the best. If you are anywhere in the north Georgia area, you need to go by and check it out. It's not visible from this photo, but this car has the fiberglass cover to make it a two seat roadster. I thought that option was first available on the '62, but I might be wrong. It could easily be added to a '61 by an owner.
Are you looking to change your password?

It's always a good idea to consider if you need to change your passwords on the different services you use. We have created a guide for you on how you can change your password on Jigidi.