185_7907 a calmer Wolf Spider, Lycosa godeffroyi, Lycosidae, hiding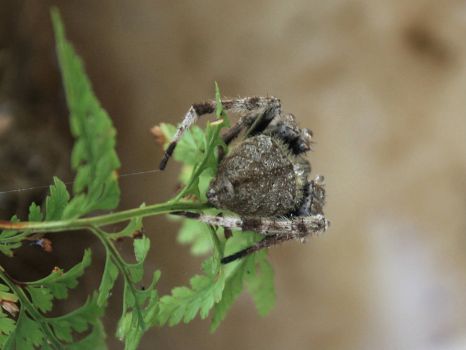 Why are you reporting this puzzle?
"The Wolf Spider is a hunting spider. Body colours are typically dark grey or brown, with bars of tan, yellow or black. May have pattern of radiating lines on thorax. The spider's underside is lighter coloured. The sides of their jaws have a small raised orange spot. Wolf spiders have eight eyes in three rows, with the four smaller eyes in front and the four largest arranged in a square on top of the head.
They are robust, agile hunters that live on the ground in leaf litter or burrows. They are not good climbers."
http://www.ozanimals.com/Spider/Wolf-Spider/Lycosa/sp.html
What are the symbols on the jigsaw puzzles?

When you browse jigsaw puzzles on Jigidi, you may notice different symbols on the puzzles. One symbol lets you bookmark the puzzle for later, and other symbols tell you about any previous activity you may have on the puzzle.