SpaceX Prototype Starship Engine Installion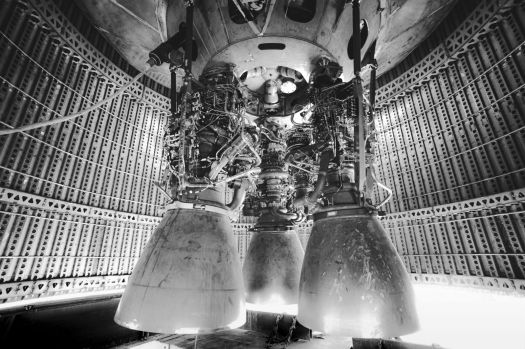 Why are you reporting this puzzle?
This is a view inside the engine bay of SpaceX's prototype Starship spacecraft. It currently has 3 sea-level optimized Raptor rocket engines installed. Starship is a 9m wide, 55m tall spacecraft. It is to be the second stage of a larger rocket.