Theme: Yard Art.......Bugosi Rent-A-Gnome.....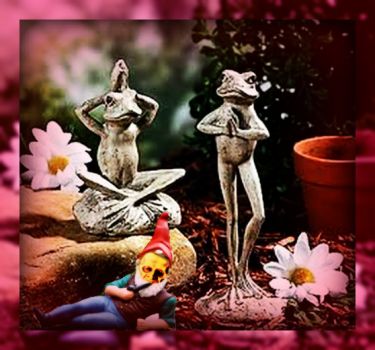 Why are you reporting this puzzle?
Surprising as it may seem, but this amazingly handsome and extremely elegant garden gnome is not me........
It is the one given to Mr.Christmas-Carroll for his birthday, subsequently gnomenapped from his yard, and finally breaking free from his captors to return home to Bonga-Bonga........
Anyone wishing to rent/adopt this beautiful work of art should apply in writing to June-soon-to-be-shining, chief reporter at the Bugosi Bugle........