Mykonos, Greece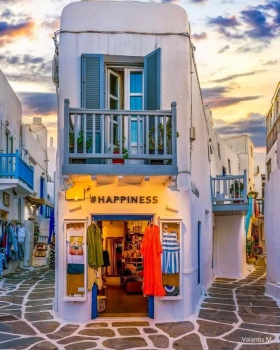 Why are you reporting this puzzle?
Mykonos is a Greek island, part of the Cyclades, lying between Tinos, Syros, Paros and Naxos. The island has an area of 85.5 square kilometres (33.0 sq mi) and rises to an elevation of 341 metres (1,119 feet) at its highest point. There are 10,134 inhabitants according to the 2011 census, most of whom live in the largest town, Mykonos, which lies on the west coast. The town is also known as Chora (i.e. 'Town' in Greek, following the common practice in Greece when the name of the island itself is the same as the name of the principal town).

Mykonos's nickname is "The Island of the Winds", due to the very strong winds that usually blow on the island. Tourism is a major industry and Mykonos is known for its vibrant nightlife.
How do you follow a puzzle creator?

Do you have one or more jigsaw puzzle creators on Jigidi whose puzzles you are always looking for? Then you might consider "following" them, which means you'll receive a notification upon their newest postings.