The Unexpected (hard)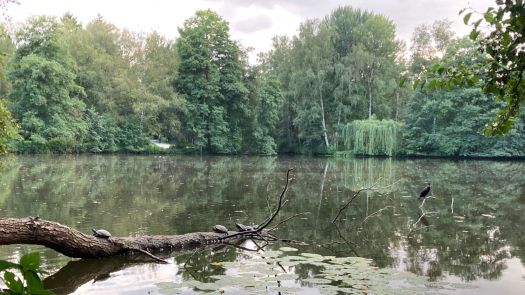 Why are you reporting this puzzle?
If I had a list of things I would not expect to see when strolling through the park cemetry of Ohlsdorf (Hamburg, Germany), turtles would be somewhere near the top. Yet here they were, sitting on a log and catching the last rays of the fading evening sun. I have no clue how they got there, or what will happen to them when the winter comes. Hopefully they will survive.
How do you follow a puzzle?

When you follow a puzzle, it means you receive notifications about new comments on the puzzle.