Hello there, Bear ♥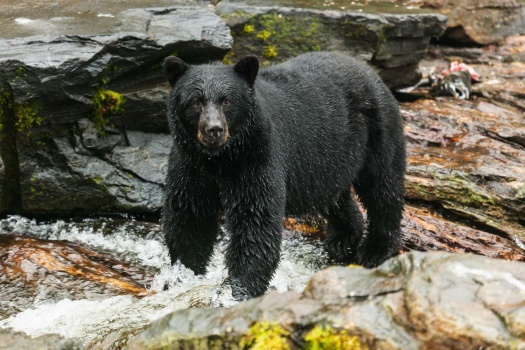 Why are you reporting this puzzle?
Black bears
are majestic creatures, and besides being the inspiration for fluffy teddies, these animals are fascinating. For example, did you know that black bears are omnivores? Although their diet consists of 95% vegetables, these animals can consume fish, insects, small mammals, and even your garbage.
Also, don't let their size fool you, these bears are athletic! An average black bear can run up to 30mph, climb a tree at full speed, and swim to hunt for food. Therefore, if you ever encounter this powerful creature in Alaska, try to keep your distance and avoid provoking the animal.
Now, this particular black bear we can enjoy from the safe distance of a Jigidi Daily Jigsaw Puzzle ♥
Are you a Jigidi Plus member?

When you become a Jigidi Plus member, you'll enjoy the completely ads-free Jigidi experience. Also, you directly support Jigidi and help us be as free as possible to make Jigidi even better every day.