Fairy Princess' Castle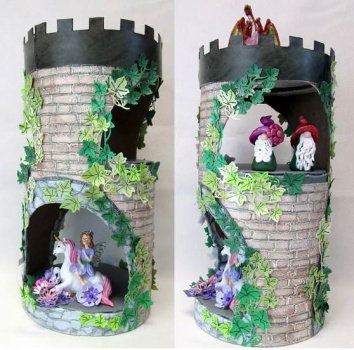 Why are you reporting this puzzle?
So, as I was sitting in my Studio thinking what to do… What do you think a Quaker Oats box is hiding? Mmmmm, I thought and thought and then it came to me! Of course, a castle with a fairy princess and a dragon… what you didn't think of that? If you could look under the lid (which currently will NOT open) you would find the recipe for oatmeal cookies. Have the sound on just for fun.
The mind is a great mystery and since God created each of us as individuals… here is a peek into my mind. Enjoy!
https://www.etsy.com/shop/HandsOnColorByJoyce
How do you follow a puzzle creator?

Do you have one or more jigsaw puzzle creators on Jigidi whose puzzles you are always looking for? Then you might consider "following" them, which means you'll receive a notification upon their newest postings.