There are three things a real man should have: a fast horse, a hound, and a golden eagle...Kazakh Proverb.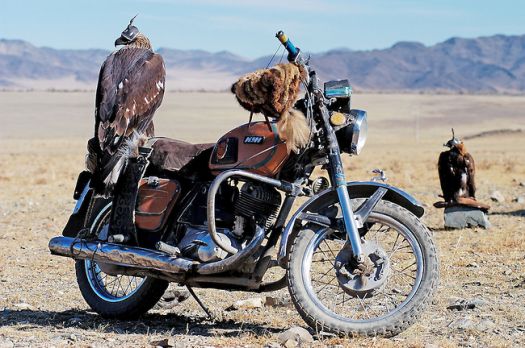 Why are you reporting this puzzle?
The ancient tradition of eagle hunting among the nomadic people of the Central Asian Steppes can be traced back to the 1st or 2nd millennium BC.

Genghis Khan had 1,000 hunting birds - eagles, falcons and gyrfalcons. There were protected areas in the steppe marked with stones where only the khans were allowed to hunt.

In Kazakhstan the practice of professional eagle hunting is called Berkutchy.

Today the UN and the Kazakh environmental authorities hope to make use of the berkutchis' skills to help protect Kazakhstan's endangered eagle population.

All recognised berkutchis have to be trained in the proper care of their eagles, and they now help the authorities to keep track of eagles' nesting sites across their huge country.