Victoria Train Station. London.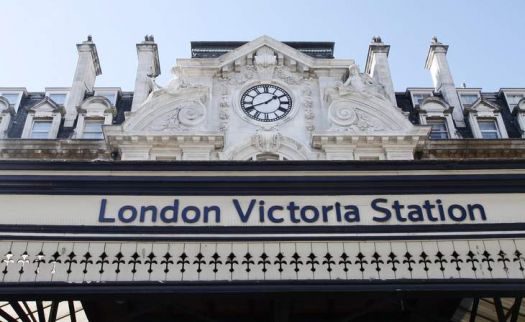 Why are you reporting this puzzle?
Victoria Train Station London.

It stands just south of Buckingham Palace. Victoria Station is actually two 19th-century stations combined into one unit. The eastern portion was built for the London, Chatham and Dover Railway, and the western side was created for the London, Brighton and South Coast Railway. The two railways were partially merged in 1899, and the station was remodelled over the next decade.

In 1921 the structure came under the control of the Southern Railway, and the partition between the two halves was opened three years later. Next to the station is the Grosvenor Hotel, which was built in 1861 and renovated in the 1890s.