Currawong visit.
Currawong visit.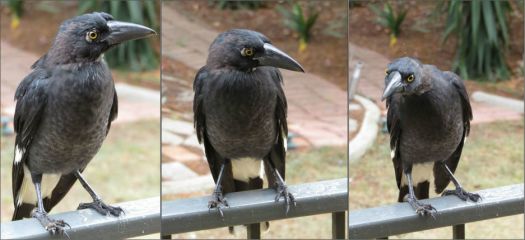 Why are you reporting this puzzle?
This young Currawong landed on our back veranda railing yesterday - and was only about 1 metre away from me. We fed it and another one some beef mince (ground beef) and then they both sat in the trees and serenaded us! They have a lovely melodic call that sounds happy!!

This is a link to a YouTube clip of their call:
https://www.youtube.com/watch?v=-gPCa53J5EM

Brisbane, Australia.