No Kittens Harmed in the taking of this Photo! ☺☺☺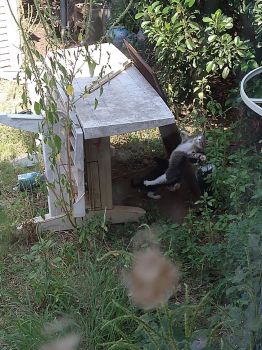 Why are you reporting this puzzle?
Okay, there is another litter of little ones outside and they'd figured out how to climb up on the table. I went to get the camera and as I came back to take a picture through the door this little one stretched and rolled off the table just as I snapped the picture catching the little acrobat in midair. The look on that sweet little face is priceless.
Just like we do when we all, he quickly got up and looked around to see who saw him. ☺☺☺
He/she is perfectly fine and I got to hold it this morning. Mama G is planning to rehome as soon they are weaned. Not sure what the blob" at the bottom is.
More jigsaw puzzles in the cats category
1:26
Dclo
16
0:06
gc2019
34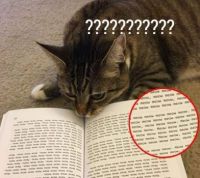 18 November 2020 - 25 October 2017