Tulips from the tulip book of P. Cos, 1637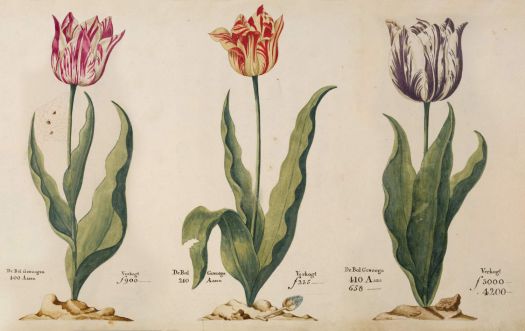 Why are you reporting this puzzle?
During the first half of the 17th century tulip bulbs were sold at outrageous prices in the Netherlands. This tulipomania got so out of hand that the government banned the trade. The manuscript nursery catalogue "Verzameling van een meenigte tulipaanen, naar het leven geteekend met hunne naamen, en swaarte der bollen, zoo als die publicq verkogt zijn, te Haarlem in den jaare A. 1637, door P. Cos, bloemist te Haarlem" contains 54 gouaches of tulips. The 3 tulips on the puzzle are the Spinnekop, Gel en rot van Leijen and Viseroij. The prices for which the bulbs were sold are mentioned in Dutch guilders.
Give us a sense of you

We always encourage Jigidi puzzlers to add an image to their profile to give their fellow puzzlers a sense of who is behind the profile name. And if you include a profile description - even with just a few selected words - it will further help the community understand who they are lucky enough to have come across on Jigidi! ♥