1.5 Million Balloons Over Cleveland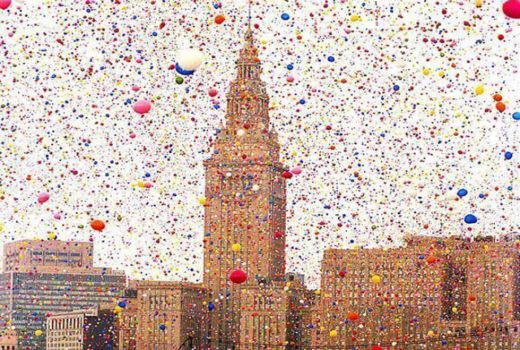 Why are you reporting this puzzle?
In 1986, the United Way decided that, instead of hosting a walk or selling t-shirts that year, they were going to raise funds by releasing 1.5 million balloons over downtown Cleveland. A rectangular platform the size of a city block and three stories high was built over the city's Public Square to enclose them. Twenty-five hundred volunteers worked a full night and morning to fill the balloons with helium and release them into the massive net "ceiling." The original plan included 2 million balloons, but after bad weather threatened the unveiling they settled at under 1.5 million.