A Severn class RNLI lifeboat.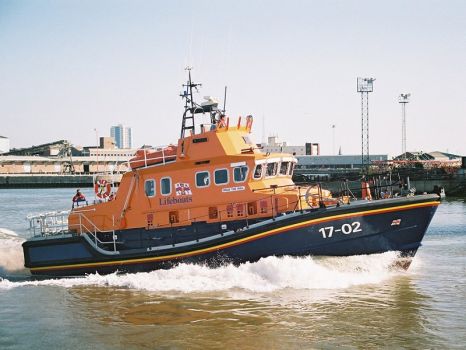 Why are you reporting this puzzle?
These have a 250 mile range and can carry up to 185 people (47 while still having the ability to self-right), and can get out to you at just under 30 mph.

I can't think of a better sight if ever I was in trouble off the British coast..
How do you follow a puzzle?

When you follow a puzzle, it means you receive notifications about new comments on the puzzle.