Zheng He World Map 1418 from a reproduction made by Mo Yi Tong in 1763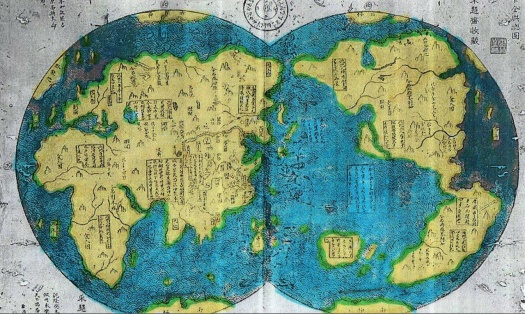 Why are you reporting this puzzle?
The Zheng He World Map. A reproduction made in 1763 by Mo Yi Tong of a world map allegedly created in 1418 or 1421 by Zheng He. The map depicts the American continent, evidence that he may have discovered it about 75 years before Christopher Columbus did.