Five weeks old.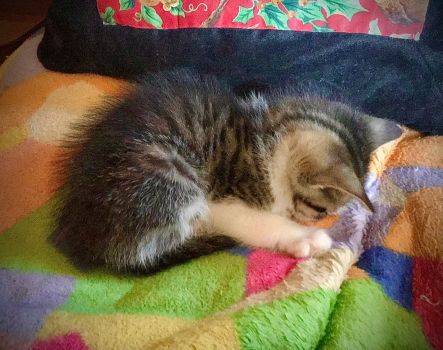 Why are you reporting this puzzle?
My hand will almost cover all of her?him? Can't see the cute face and still blue eyes.
First day out in the room. She didn't know about cat sofas and cat blankies. The rest of them still don't. This one ate some of mommy's dry food too today. One is more advanced, but no one has used the litter yet. Mommy cat has been real good, but I could tell they were getting too big for her.
Are you looking to change your password?

It's always a good idea to consider if you need to change your passwords on the different services you use. We have created a guide for you on how you can change your password on Jigidi.