1952/3 Austin A40 Somerset coupe brochure front page.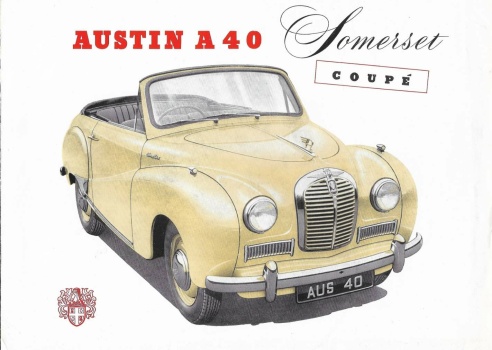 Why are you reporting this puzzle?
From my brochure collection. The body of the convertible was made by Carbodies of Coventry and the model was marketed as the Austin A40 Somerset Coupé. This particular style was also known as a 'drophead' coupé in the United Kingdom. The convertible differed from the saloon in having separate front seats that folded forward to give access to the rear. An additional convertible, the Austin A40 Sports, was carried over from the earlier A40 Devon and Dorset range but was discontinued with the arrival of the Somerset Coupé.