Carriage
Carriage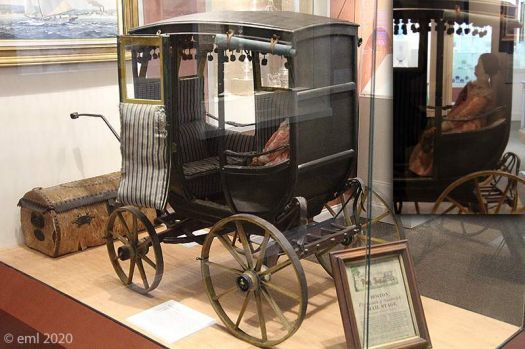 Why are you reporting this puzzle?
Sandwich Glass Museum

This baby carriage is a child-sized replica of the Boston, Plymouth & Sandwich Mail Stage. It was built by William Perry (1804-1880) for his twin daughters Celia and Abigail. Tragically, both daughters died in 1836.

The inset in the upper right of the photo shows the child-sized doll which is in the carriage.