The Pope praying at St Paul's grotto.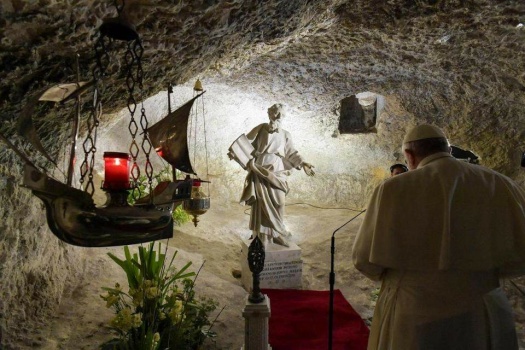 Why are you reporting this puzzle?
Rabat, Malta

St Paul actually lived in this cave for 3 months after he was shipwrecked on the Island.
There is now a beautiful Basilica built over this cave.
Every pope that has ever come to Malta, make it a point to visit this place.