Ash - Bring it closer!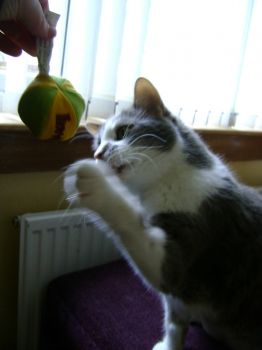 Why are you reporting this puzzle?
Sorry I've not been around. Ash was very, very ill. The vet did not give him long to live. His liver was failing and he had turned yellow. He wouldn't eat - couldn't without being sick. I was very scared for him.
But. A course of steroids, antibiotics, intravenous fluids, an ultra sound scan and lots of tempting treats later and he's recovered!! Yay! This photo was taken this afternoon. He's playing again and eating and moving and back to his old self. The vet said she was very glad he had proven her wrong!