WANTED!........(even before being born).......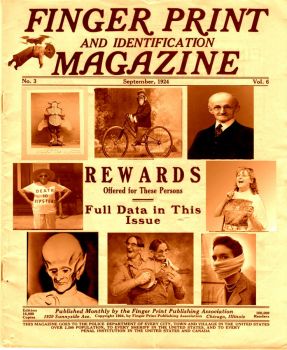 Why are you reporting this puzzle?
Not for the first time, the honoured name of Bugosi is being attacked by our enemies........
Today I was handed this periodical, dated 1924 - years before any of us pictured were even born!........(well, with the exception of sweetlittleoldgranny, who outdates most things in this world).......It leaves me wondering how anyone living 89 years ago could have known what we would look like today - or even who we would be!
It will be seen that our intrepid reporter, Juneee-was-shining, is also included in this 'rogues gallery'.......this leads me to believe that the instigator of this vile slander is someone who has been exposed by the all-revealing undercover work of our super-sleuth........To Juneee, we say "Remain undaunted in your laudable efforts to unmask these villains - to strip them bare, that they may stand naked before the world!".........
Needless to say, Mr.Pee-Le-Squirt is under intense observation by our all-seeing observers.......