Just sunshine and happiness - Vintage Floral Fruit Crate Labels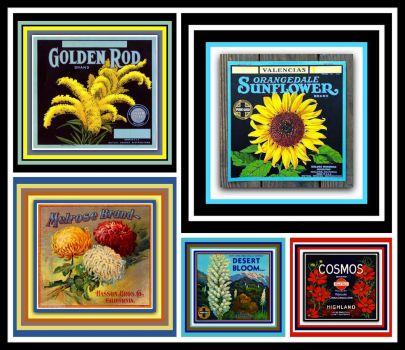 Why are you reporting this puzzle?
Just some bright, sunshiny vintage fruit crate labels today. Even though my Idaho, USA home has snow on the ground, the sky is bright and the sun is out. Thinking of the spring flowers to come brings happy memories an peace.

I hope you enjoy these mini works of art, many of them in today's set of four puzzles created about 70 to 80 years ago. I always marvel at the art style use to create these colorful and varied vignettes. I hope you enjoy them as well.

Have a happy day in your part of the world.