Homemade flea spray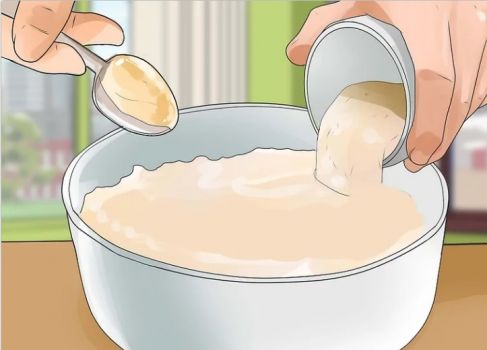 Why are you reporting this puzzle?
Mix up your own homemade flea spray. The nice thing about this spray is that it not only repels fleas, it makes your dog's coat look great! All you need is: 1 cup (250 ml) of distilled white vinegar or apple cider vinegar; 1 quart (approx. 1 litre) of fresh water; 2 to 3 drops of cedar or lavender essential oil; and an empty spray bottle. Combine the three liquids together in the spray bottle (e.g. vinegar, essential oil, and water). Shake the spray bottle to mix everything together, then spray the mixture on your dog.[16]
The type of vinegar used in this mixture is not important. You can use either white vinegar or apple cider vinegar, although apple cider vinegar does tend to smell more pleasant. You can also use a combination of the two types of vinegar if you do not have enough of each — as long as the final measurement is 1 cup or 250 ml.
The essential oil isn't a requirement of this spray, but does make it smell nicer.
Make sure you don't spray the mixture in your dog's eyes, nose, or ears. It's better if you avoid spraying your dog's face at all and just use a cloth or sponge to apply the mixture to his face.
You can also spray the mixture on your dog's bedding to help prevent fleas.