A young Scaly-breasted Lorikeet yesterday..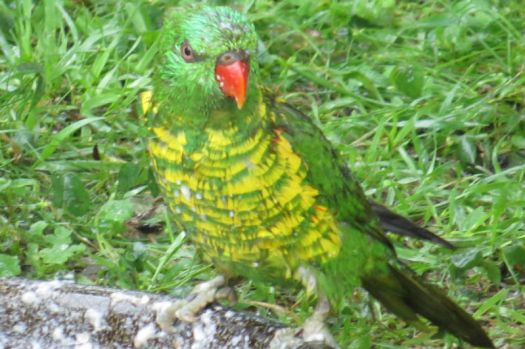 Why are you reporting this puzzle?
...feeding in the rain! I waited for a lull in the downpour to put some food out for them, and all these drowned rats flew in!! The young Lorikeets haven't learned to 'lap' so this bird is covered in flicked pieces of food from the other juvenile birds!
We received 86mm - 3 1/4" - yesterday, and it was the last of the rain from ex-Cyclone Marcia! Our total rainfall in 48 hours was 247mm - 10" - so it's nice to have some sunshine today!!

Brisbane, Australia.