Raurimu Railway Spiral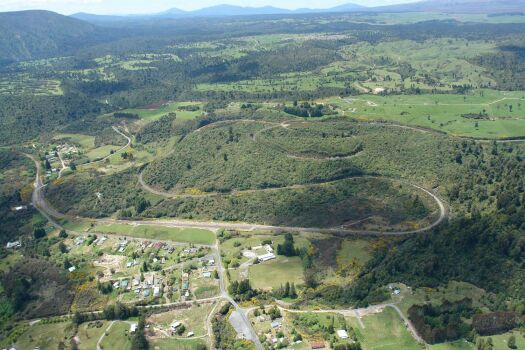 Why are you reporting this puzzle?
Railroad - part of the NZ Main Trunk. North Island. Required to gain 132 m (433 ft) in 2 km (1.6 miles) a complex set of curves and 2 small tunnels managed to drop the gradient to 1 in 52!

Design solution found by Robert Holmes in 1898 - Main Trunk opened fully in 1909.
Are you curious about how do we review content on Jigidi?

At Jigidi, we celebrate what connects us and steer clear of divisive content because how we meet each other matters. It forms us. When we review the content, we use four 'lenses' and look for what the image or comment is most.