I decided to let you all know....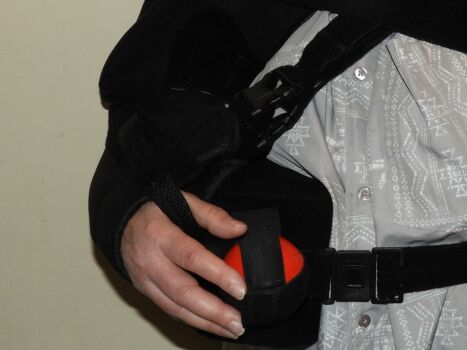 Why are you reporting this puzzle?
... after the fact -- I had rotator cuff and other shoulder repair surgery this morning. All went well, praise God. I'll be back with photos when I can. They told me I might not be able to drive for up to four weeks.

Taken by my husband January 20, 2022!