In the pink...Moi!!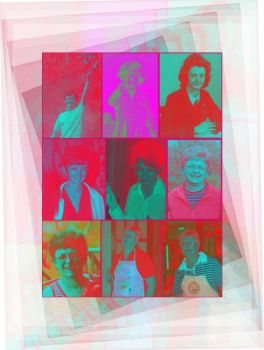 Why are you reporting this puzzle?
Top row from left: at a picnic & holding a burning branch - aged 20-something - early 70's in Sydney, as a toddler - about 2y.o, the dreaded class photo at Young High School - 16y.o.

Centre row from left: first and second photos are when I was in my twenties & newly-married in Sydney in the early 70's, and then about 15 years ago !

Bottom row from left: early 1980's in Brisbane and the next two were taken in Vietnam on holidays during a couple of cooking classes in 2010.