Informační centrum Svinná Lada, CR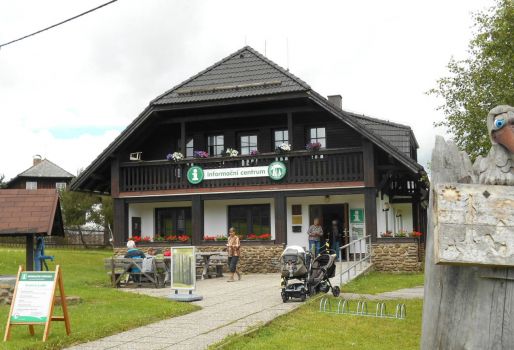 Why are you reporting this puzzle?
Informační centrum Svinná Lada poskytuje informace o rašeliništích na Šumavě. Seznámíte se s vrchovišti, rašelinnými loukami a lesy. K dispozici je areál s dětským hřištěm, bezbariérový vstup, audiovizuální pořady, prodejní i neprodejní materiály na téma rašeliniště Šumavy.
The Svinna Lada Information Center provides information on the peat bogs in the Bohemian Forest. Get to know the highlands, peat meadows and forests. There is an area with children's playground, barrier-free entrance, audio-visual programs, sales and non-selling materials on the theme of the Šumava peat bog.