Raindrops keep falling...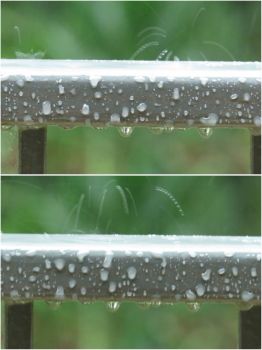 Why are you reporting this puzzle?
...on the railing!! We ended up receiving 150mm or 6" of rain, and it was much needed!!
This was just an experiment!!
I set the camera on 'macro' and just kept the shutter button depressed for about 8 shots - and these two were pretty neat I thought!!
How do you follow a puzzle creator?

Do you have one or more jigsaw puzzle creators on Jigidi whose puzzles you are always looking for? Then you might consider "following" them, which means you'll receive a notification upon their newest postings.