Louie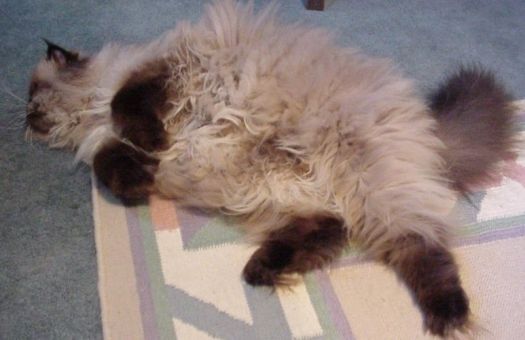 Why are you reporting this puzzle?
Louie was one of two himalayan cats that my ex and I owned. He was decidedly un-cat like, and loved to climb into the lap of anyone who visited us so they could pet him.
He would come strolling into the living room, and then just fall over onto his side and lay there, as he is in the puzzle. And yes, he snored when he slept.
Are you curious about how do we review content on Jigidi?

At Jigidi, we celebrate what connects us and steer clear of divisive content because how we meet each other matters. It forms us. When we review the content, we use four 'lenses' and look for what the image or comment is most.