Ussuri Bay, Russia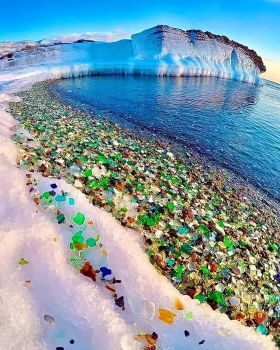 Why are you reporting this puzzle?
Ussuri Bay, known as the Steklyashka beach is near Vladivostok in Russia, in the Siberian region of Primorsky. It is a glass and ceramics landfill that Mother Nature has managed to transform into a beach studded with bright gems.

Today, the beach is a protected area and is accessible to tourists. It is a magnificent stretch of land, illuminated by thousands of colored lights, surrounded by towering cliffs that overlook a crystal-clear sea.