They're here!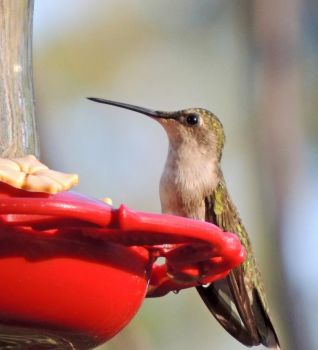 Why are you reporting this puzzle?
A couple of days after it warmed up, I put out two hummingbird feeders (mine and Mom's), and the next day I saw my first hummer. This afternoon, late, after two visits by the male, I went in and got my camera and waited, and got this picture. This is a female Ruby-Throated Hummingbird, the only kind we have up here.

And every year, I'm amazed when I first see them - I forget how *tiny* they are!
What are the symbols on the jigsaw puzzles?

When you browse jigsaw puzzles on Jigidi, you may notice different symbols on the puzzles. One symbol lets you bookmark the puzzle for later, and other symbols tell you about any previous activity you may have on the puzzle.