Loaded container ships leaving the Rotterdam port, with ?? and going to ??.......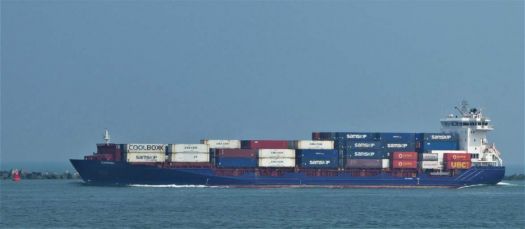 Why are you reporting this puzzle?
On mobile phones one can install a cost-free app, that shows where the ship is going, with what it is loaded and who owns it, if you type in the name of the ship.