New Theme Next week - Clocks & Timepieces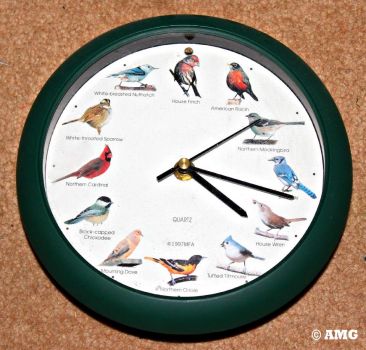 Why are you reporting this puzzle?
This bird clock plays a bird's song on the hour while in a light room. It's possible to match the bird song with the picture of that bird.

I've heard nothing recently from Sue other than she is getting a little stronger. Keep those good thoughts and prayers coming. ♥
How do you follow a puzzle creator?

Do you have one or more jigsaw puzzle creators on Jigidi whose puzzles you are always looking for? Then you might consider "following" them, which means you'll receive a notification upon their newest postings.