Board games today sure have gotten complicated!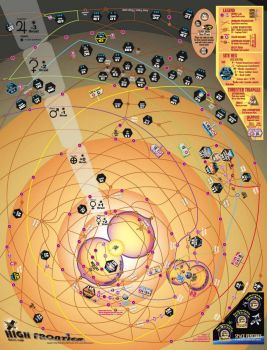 Why are you reporting this puzzle?
This game is called "High Frontier". One person plays as NASA. Another is the ESA. Another is India's space program, and another plays China's space program.

It is one of the most complex boards I have ever seen. I really, really want to play this!