World Most Dangerous Animals - Hippopotamus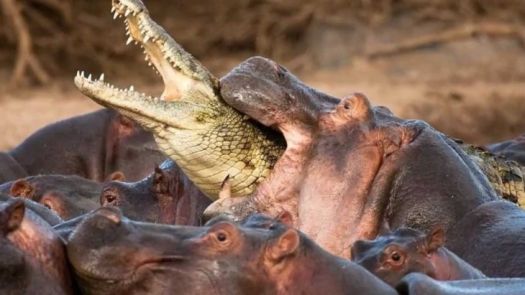 Why are you reporting this puzzle?
Although the hippopotamus is a huge animal, it is often thought of as calm and gentle but that couldn't be farther from the truth. They are herbivores but that does not stop them from killing other animals, including humans, and are known for their aggressiveness and for being territorial. Even with sharing the waters with some terrifying predators such as crocodiles and alligators, hippos have been known to easily kill crocs and are responsible for more human deaths in Africa than any other large animal. It's always the quiet ones.