Guitar Magic (collage) ~ Romare Bearden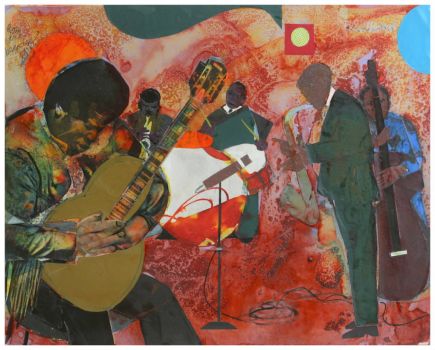 Why are you reporting this puzzle?
Romare Bearden (1911-1988) was an African-American artist, author, and songwriter. Bearden's early work focused on unity and cooperation within the African-American community. He was a founding member of the Harlem-based art group known as The Spiral, formed to discuss the responsibility of the African-American artist in the civil rights movement. After a period during the 1950s when he painted more abstractly, this theme reemerged in his collage works of the 1960s. He is best known for his photomontage compositions made from torn images of popular magazines and assembled into visually powerful statements on African-American life.