Irene, meet crawfish!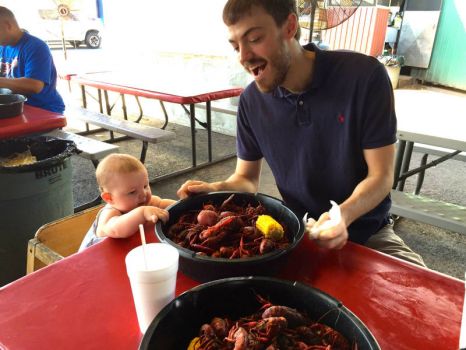 Why are you reporting this puzzle?
Our grandson Jonathan and his 9 month old daughter. Irie, gets her first look at Louisiana crawfish though she'll have to wait a bit longer to try it. She looks ready though!
How do you follow a puzzle creator?

Do you have one or more jigsaw puzzle creators on Jigidi whose puzzles you are always looking for? Then you might consider "following" them, which means you'll receive a notification upon their newest postings.