Life of an Egg - Part 2 of 3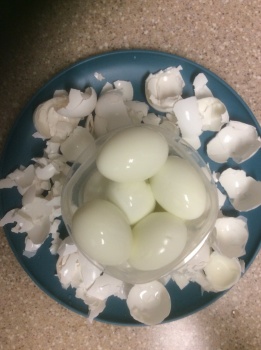 Why are you reporting this puzzle?
So they're well boiled after 30 minutes. Then I pour cold water over them and they usually peel easily. Check out Part 1 to see where they've been and Part 3 to see where they end up!