Better image: Pieter Claesz--Still Life with Peacock Pie, 1627
Better image: Pieter Claesz--Still Life with Peacock Pie, 1627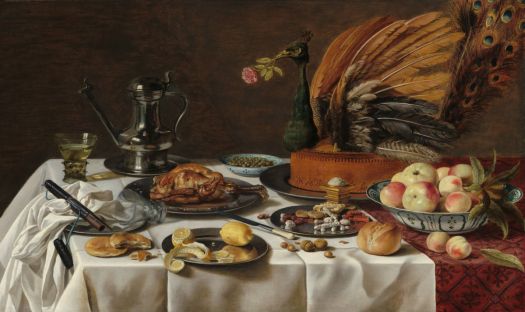 Why are you reporting this puzzle?
At times, a meal is so plentiful that we have to save the leftovers for another evening.

Andy was kind enough to track down a crystal clear image of the Peiter Claesz's peacock pie. Even if you don't like dining with the feathers on, you'll delight in being able to zoom in on the details.

Please pass the butter; I claim the roll. Thank you Andy!!