Some Goldfinches still prefer the Nyjer seed.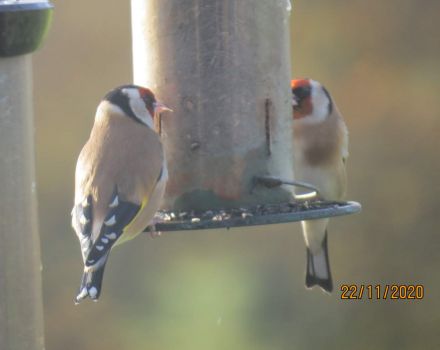 Why are you reporting this puzzle?
Most of the ports on the nyjer feeders were also filled by the goldfinches. Some prefer it to the sunflower seed. These two happily munched on their nyjer seed undisturbed, and happy as the parakeets can't get to it ........yet!!!!!