Starling with what looks like a piece of sunflower seed at the end of it's beak!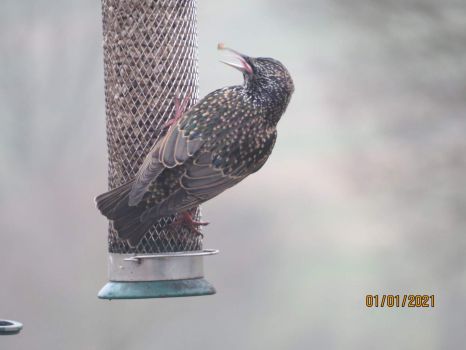 Why are you reporting this puzzle?
There was only one starling, which is unusual, as they appear in a large vocal flock. Luckily they don't visit me very often.
Think it must have stabbed the seed and impaled it on it's beak. Think it's trying to work out how does it get it off and eat it.