Kookaburra - I caught him having a laugh!!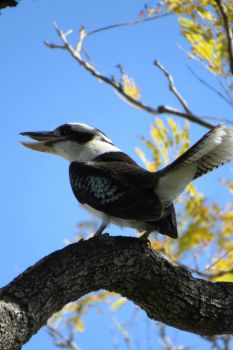 Why are you reporting this puzzle?
In the back garden on Friday morning.

This is a link to the Kookaburras call:
http://www.soundboard.com/sb/KooKaburra_sound_clips

Brisbane, Australia.
Are you a Jigidi Plus member?

When you become a Jigidi Plus member, you'll enjoy the completely ads-free Jigidi experience. Also, you directly support Jigidi and help us be as free as possible to make Jigidi even better every day.