230124-13 Artis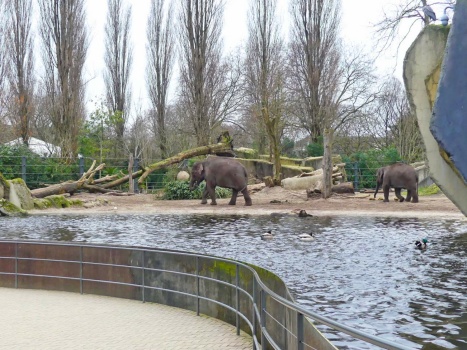 Why are you reporting this puzzle?
Today we zoom out to have an overview of the bigger part of the enclosure. Usually, I can be found a few steps ahead in this bend. It's the ideal spot to watch our friends when they go for a swim, and have my conversations with Thong Tai when she comes for a drink and a chat.
Following the path, one gets to the stables and the corridor leading to Nikolai's enclosure. Depending on where our friends are in the enclosure, I sometimes move to a different spot. Arriving in the morning at the left-hand corner in the back, I have to walk along the enclosure anyway to get to this point at the basin.
Have you solved today's jigsaw puzzle?

Every day, we present you with a jigsaw puzzle that we curate for you. You will find it on our daily jigsaw puzzle page or follow us on Facebook to get it in your news feed. Solve it and share it with friends and family to give them a daily beautiful and mindful brain workout ♥