Greetings From Adonisette!.....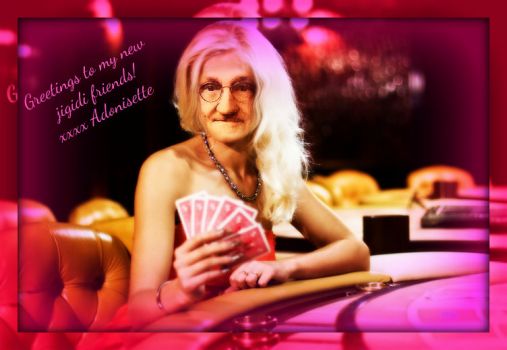 Why are you reporting this puzzle?
My sweet auntie Adonisette was so overcome with emotion upon reading the best wishes and interest shown in her upcoming wedding, that she asked me to show this beautiful portrait of the bride-to-be......
She is seen at the Bonga-Bonga casino, where she goes every Sunday, as she says it is nice and quiet.....
With a daring change of hairstyle, Adonisette models a cheeky off-the-shoulder cocktail dress - guaranteed to cause a stir among the hot-blooded Bonga-Bongans frequenting this popular dive......I mean, place of recreation...........