My Creation: Frida Kahlo Shrine I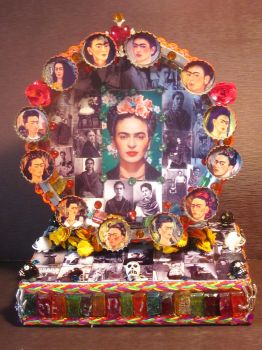 Why are you reporting this puzzle?
I made this shrine to painter Frida Kahlo several years ago and sold it on Etsy. The pictures going around in a circle are her own self-portraits in chronological order. On the back were notations for each photo. It was beaded, jeweled, painted, and mounted on wood. I am not making this art now.